Will of the Emperor down, 6/6 Mogu'shan Vaults
---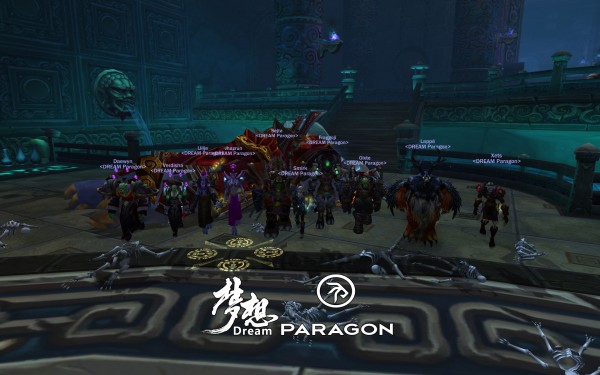 We used our normal raid composition on the first five bosses (2x paladin, 3x druid, 2x priest, warlock, warrior, hunter) and replaced the hunter and one priest with a warlock and druid on the last boss.
About Gara'jal:
No spell steal or smoke bombs or anything you could consider exploit/clever use of game mechanics. We used three healers and killed him about 15 seconds before enrage. The kill was frapsed and the video will be out at some point.
Special thanks to our farmer and Daewyn&Llilja for coming to stack the raid for the last boss!
---