Ragnaros 10-man Heroic is DEAD as well!
---
Killing Ragnaros: Vol II.
After a very deserving break from a tight raiding schedule that we kept for the past few weeks, we went back in to the Firelands. The goal was pretty simple: Check out the fights on 10-man heroic to gauge their relative difficulty compared to 25-mans. There's been so much discussion on various community sites about this topic, saying that 10-mans are "overtuned" and near unkillable and whatnot.
Others saying it's the other way around.
After a quick clear of the filler bosses yesterday, we decided to go all out on Ragnaros today. We begun importing our 25-man tactics and had multiple very silly wipes. Once we realized we could just ditch the overly complicated tactics, we made several P4 wipes. Soon afterwards we were able to slay him and get the world first 10-man Ragnaros Heroic kill as well.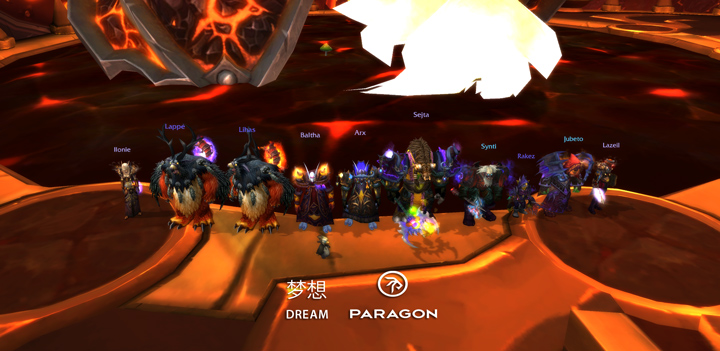 All in all, Ragnaros on the 10-man Heroic mode took 32 wipes in total with everything (such as multiple disconnects) included. [edit:] Obviously enough, this is just trivia. People were asking about it and would've kept asking about it. Don't read more to it.
We (zyn and arx) will also be writing a rather detailed comparison of the difficulty between the 10-man and 25-man Heroics in the next few days. You can read the opinions of everyone who participated in the 10-man Heroics there and see how everyone feels about it.
---
Tags: